Use a Bookshelf as a Room Divider

With the openness of a studio apartment, sometimes it's hard to establish a defined floor plan. A great way to do this is to carve out an area in your studio with a large piece of furniture like a bookshelf.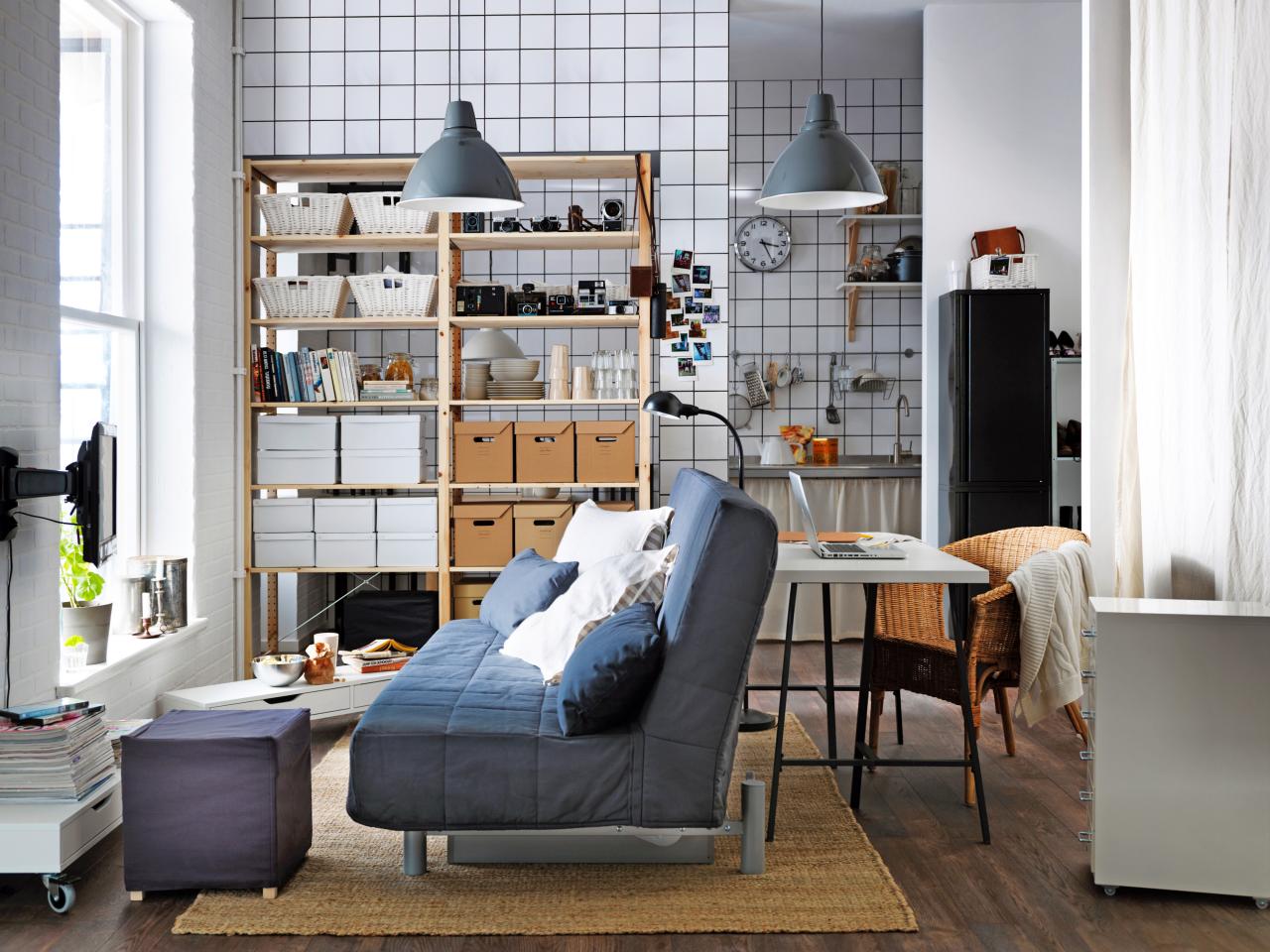 Turn Your Bed Into a Daybed

If you're short on space, you can turn your bed into a daybed. This would allow you to use your bed as a couch during the day to create extra seating options in your studio. You can simply create your own daybed by placing your twin or double bed against the wall and using large throw pillows to create a couch-like look.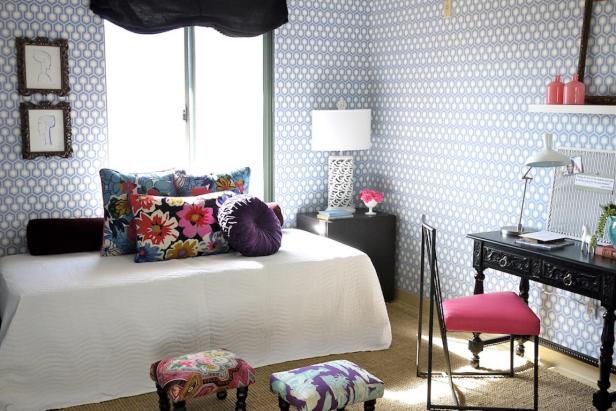 Designate an Accent Wall

Creating an accent wall in a small studio is a great way to create some visual interest. The accent wall serves as a giant piece of art.
Try a Loft

If you have tall ceilings in your studio, building a loft is a killer way to add some additional square footage to your space. In this example, the owner created a sleeping area in the loft
Create Your Own Closet Space

Studio apartments often have limited closet space. This example reminds us that you don't necessarily need a closet to store your clothes. If you're lacking closet space, consider using an empty wall to create an open-air closet. Using different drawers, shelves and hanging racks can allow you to create the perfect "walk-in closet."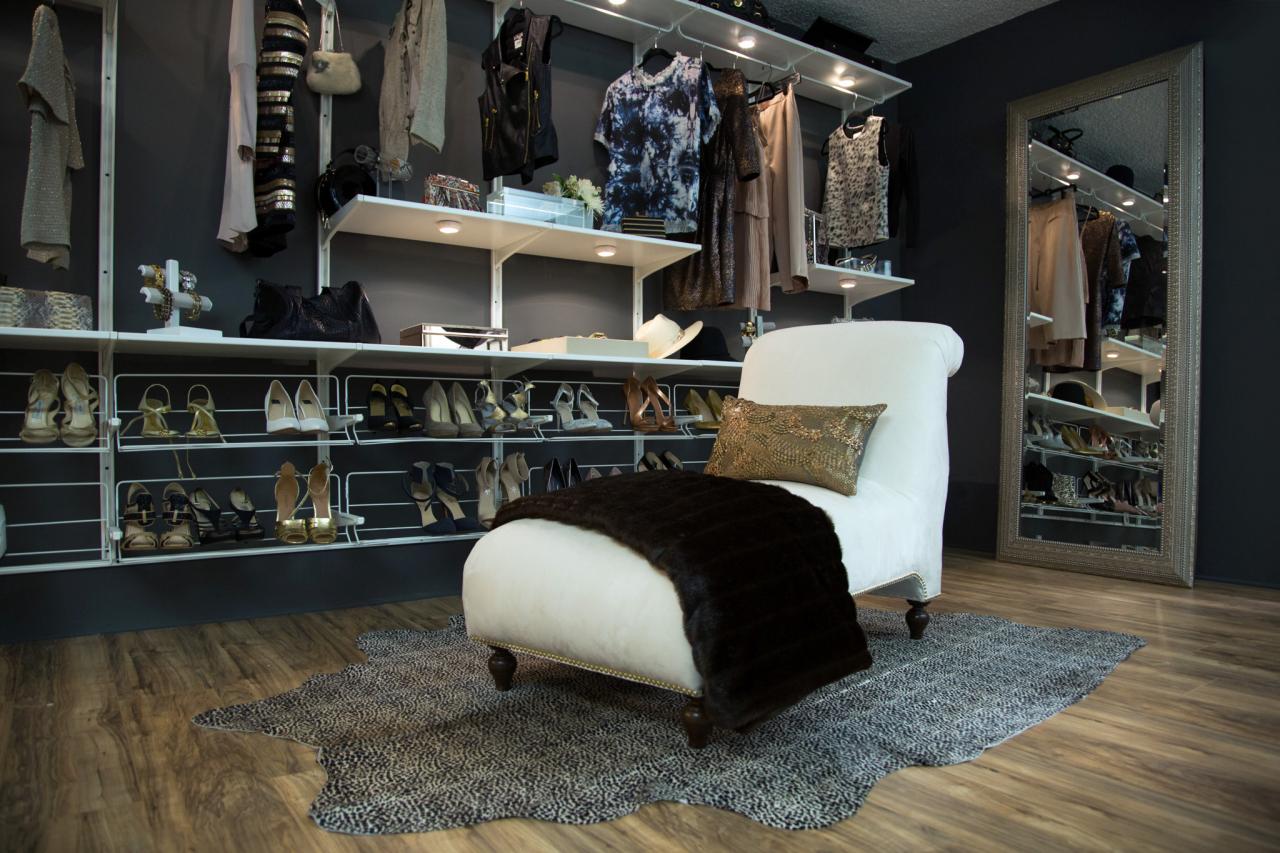 Get Creative With Shelving

Another great idea for an open wall in your studio is creating a unique shelving unit. In this example, some additional storage space in the kitchen has been created with this simple, custom wood shelving unit. Wine bottles are stacked but still accessible, and wine glasses are neatly arranged.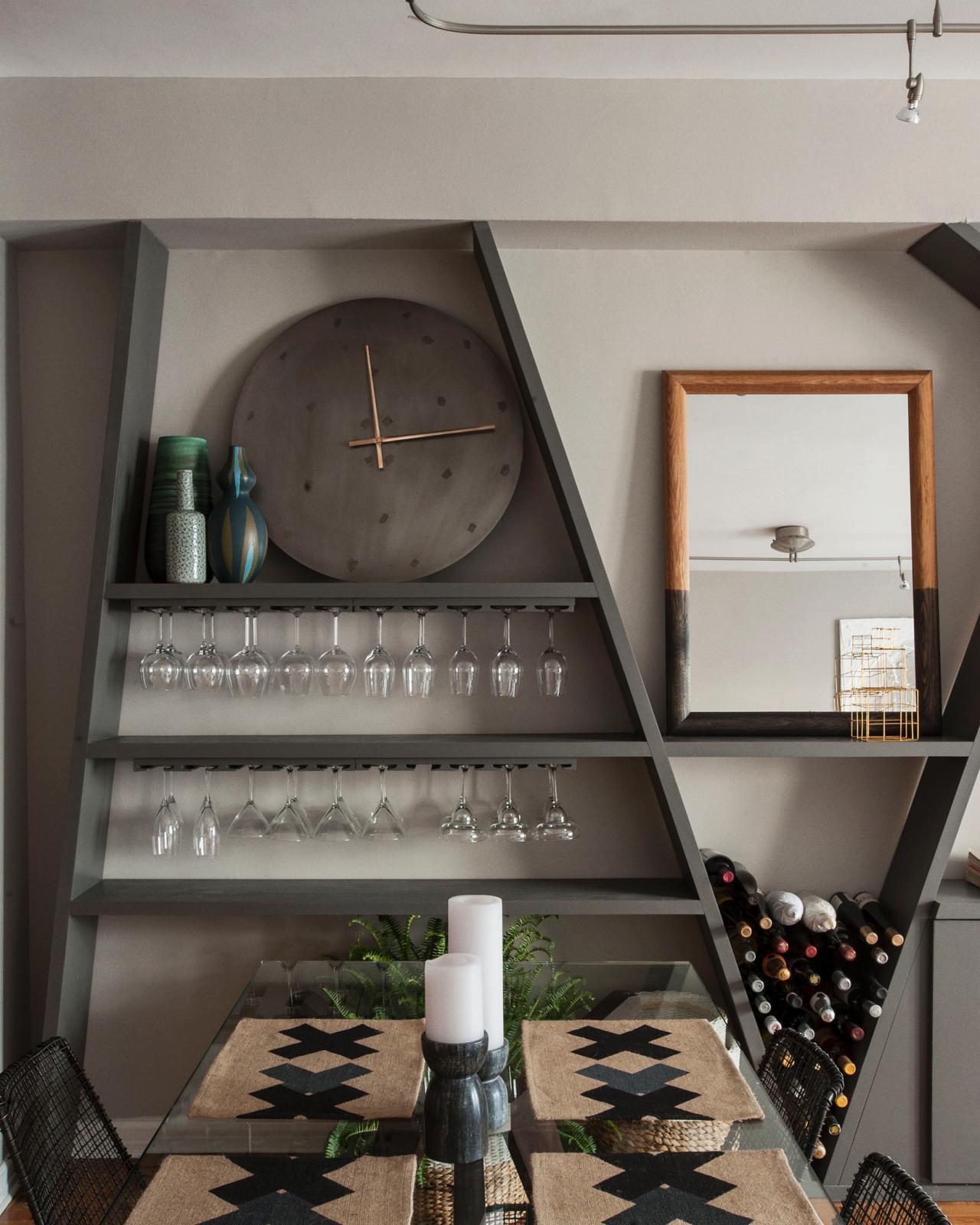 Use Curtains to Define Your Space

Here curtains are used to create a private sleeping area in this studio.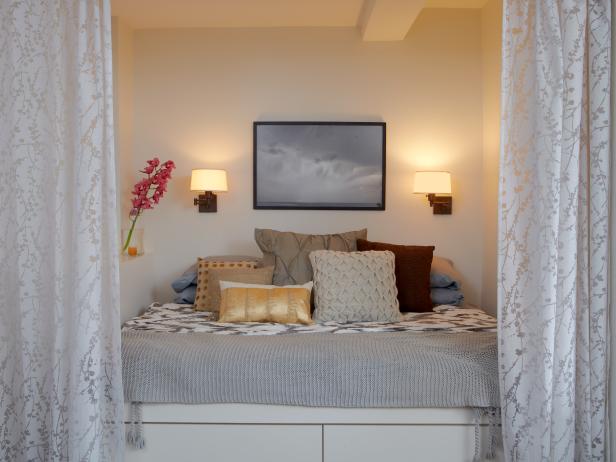 Make Use of Every Corner

This charming corner banquette in a space designed by Kristi Nelsonhelps bring home the point that in a studio, you need to make sure you're efficiently using every square inch of space. Banquettes are a great option if you need to create an additional seating area or if you only have a tiny amount of space to create your dining room area.
Focus on Double-Duty Furniture

In a studio apartment, it makes sense to choose as many double-duty furniture pieces as you can. Don't just choose a bed — find one that has built-in storage underneath. If you don't have room for a dining table, choose a coffee table that's big enough for you to sit at when you have your meals.